Carrara & Lucca
Carrara Michelagelo Marble and Lucca
While you're preparing the tour it is useful to know that

Pick-up time: 08:30am (or to be discussed)
Drop off: 05:30pm
Car: Mercedes
Driver: Professional, MultiLanguage
Price cover: Fuel, highway toll, parking (not covered beverages & meals, entrance fees, tips).
Dress hints: Walking shoes, covered knees and shoulders if you want to visit churces.
Payment: Cash or all credits cards, € currency.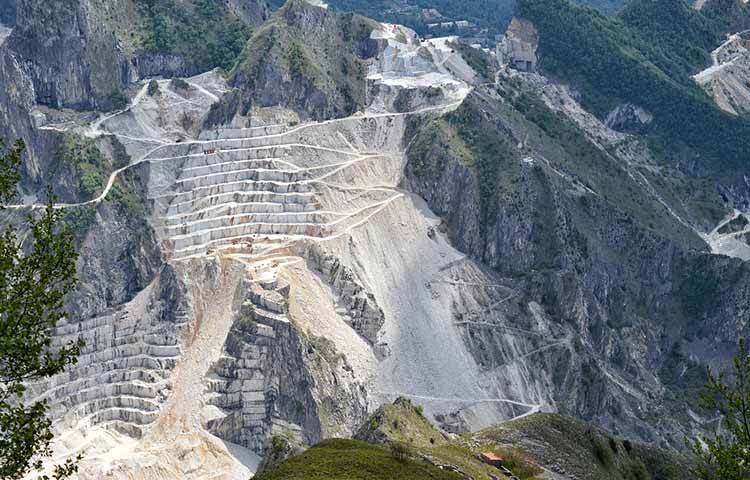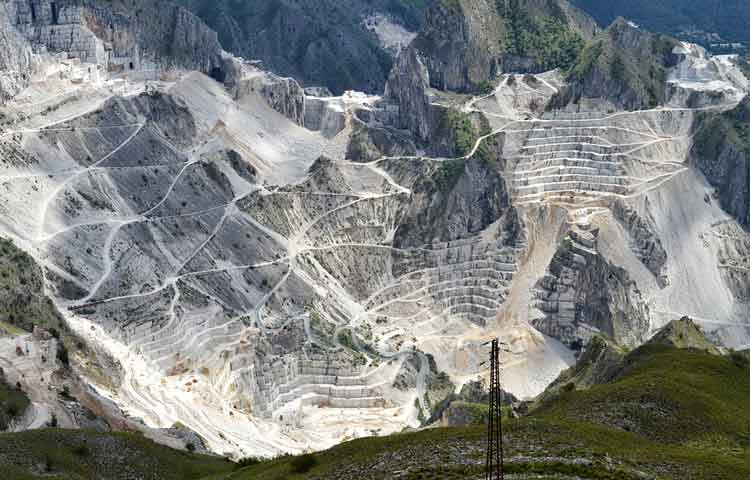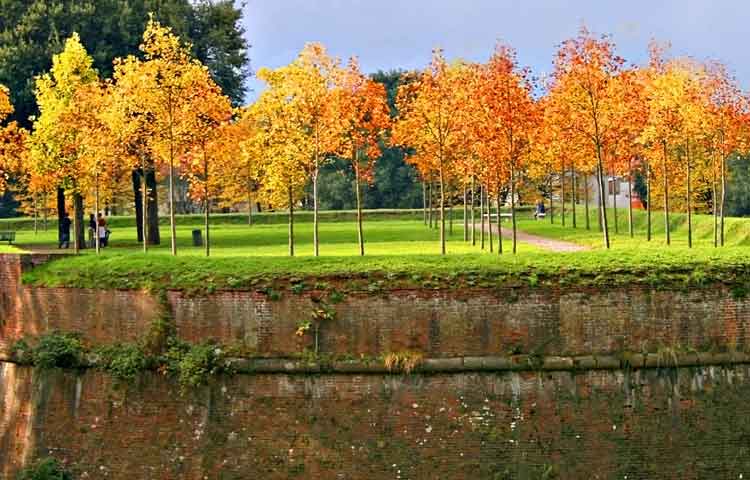 Admission tickets
NOT Included
Visit the Carrara Marble Mountains and find out about the marble extraction process on a private, full-day tour. Ride in a 4×4 Land Rover, visit 30 quarries, admire the nature in the La Spezia province, enjoy lunch in Colonnata, and visit Lucca. Travel in a 4×4 vehicle in the basin of the Apuan Alps on a private, full-day tour of discovery and adventure. See the marble of Carrara, where Michelangelo found raw material for some of his most famous works.
Your day begins with pick-up at your hotel or cruise ship. Then you will be transferred to Carrara, where you will drive up the Carrara Marble Mountains. Stop to admire the incredible marble mountains of Miseglia and Fantiscritti, then continue to the latter where you will meet your guide.
Pile into a 4×4 vehicle with your group, traveling to an altitude of 3,280 feet (1,000 meters) above sea level. Here you will be taken on a tour of 30 active quarries, which draws 25,000 tons of marble per month. Then learn about the operations and the machinery used to extract marble. From here, admire your surroundings, including a cave, the sea, the town of Porto Venere, the mountain ranges of Cinque Terre, and the Gulf of La Spezia. After stopping for lunch in Colonnata, continue driving, stopping off to visit  Lucca, before returning back to your place.